my 5:2 & Dirty Diet books
Important announcement, Summer 2020:
If you are looking for the 5:2 or Dirty Diet websites, they are being redeveloped but you can still download the free workbooks by following the newsletter sign-up links below. For a TDEE calculator, try this (opens in a new link). Or access the free podcasts here.
My 5:2 story
I never expected to become a diet guru - but after starting intermittent fasting in 2012, I lost 2 stone/16kg in weight and have stayed a healthy weight ever since. I set up a ¡®small¡¯ Facebook group which then grew to over 60,000 members worldwide and then wrote The 5:2 Diet Book based on my experiences, followed by another 4 recipe and health books.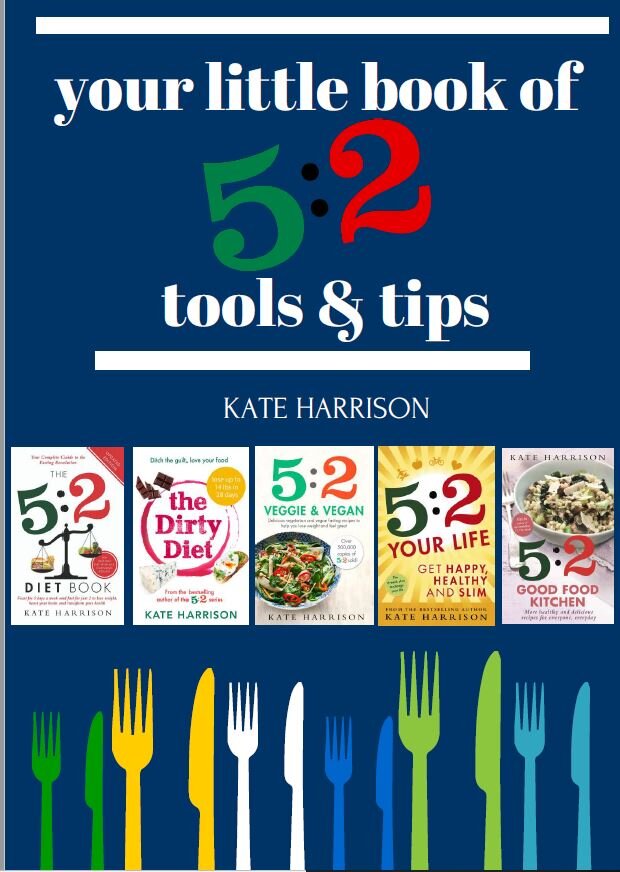 You can receive a free 32-page e-book combining tools for 5:2 and The Dirty Diet by subscribing to my very occasional newsletter (I only send it when I develop a new free tool or resource).